The Bay Park Elementary community is heartbroken to learn of the sudden death of Mike Tart. Our hearts are with his wife Jodi, their 4th grader Peri, and former stingray and Marston student Pete as they grieve. Friends and neighbors have set up a GoFundMe that will be updated on memorial services and other pertinent information.

Time to nominate next year's PTA Board and Committee Members! The PTA Board governs the PTA Association. They work with the PTA members, school administration and committees to form goals, budgets, and facilitate school activities. They oversee fundraising activities, expenses, and programs within the PTA. Please consider being involved on the board or a committee!
The following are the available Board Positions:
Your Content Goes HerePresident
● Presides at all meetings of the Association and PTA Board and provide agenda for each (1x/month)
● Conducts meetings in accordance with Robert's Rules of Order (PTA Summer Training for this)
● Works closely with Principal Barnes on coordinating PTA events with the school calendar
Secretary
● Attends all meetings of the Association and the PTA Board
● Keeps accurate records of all meetings of the PTA Association and Board meetings
● Distribute copies of the minutes of all Board/Association meetings to executive board members in a timely fashion and have copies ready to distribute to Association members and the next month's meeting for approval.
Treasurer
● Manages PTA finances, prepares and presents monthly reports using PTAEZ.
● Writes checks and works with the accountant for taxes.
VP – Hospitality
● Provides refreshments at recognitions and events, principal coffee chats, PTA Association meetings, and teacher appreciation events.
VP – Membership
● Actively works on gaining membership throughout the year.
● Maintains records of all members.
● Facilitates questions from members in regards to what being a member entails.
● Acts as a liaison between members of the Association and the Executive Board.
VP – Programs, Events & Assemblies
● Acts as the liaison between all programs, events, and assemblies on campus and the PTA Board and Association.
● Works closely with event chairs to ensure they are getting the proper support.
● Works with outside vendors to coordinate programs that the PTA funds.
● Coordinates Red-Ribbon Week dates/times with the principal.
● Plans assemblies.
VP – Correspondence
● Oversees correspondence generated by the PTA, acting as the main person of contact when something needs to be published.
● Works closely with the volunteers that take care of the Splash, Konstella, PTA Website, and Facebook.
Auditor
● Audits financial reports by Treasurer 2x a year (January and July).
Can't commit to a board position, consider volunteering on one of our awesome committees. This is a fun way to be involved in our school, meet other BPE families, and make new life-long friends!
Fundraising Chairpersons – Some of the most important roles which keep those funds coming in!
● Jog-a-thon Chair
● Fall Fundraiser Chair
● Auction Chair – BPE Auction and Gala Event Planning Committee
● Spirit Store Chair – (BPE Swag)
Communications – Help keep parents and students informed.
● Splash Coordinator – Manages and sends email blasts via Constant Contact.
● Webpage Coordinator – Add periodic content updates to the website.
● Konstella Coordinator – Coordinate Bay Park's Primary Communications, Fundraising, and Volunteer Porthole.
Social and Community Building
● Halloween Carnival Chair
● Valentine's Family Dance Chair
● Campus Beautification Project Chair ● Variety Show Chair
● Recycle Days Coordinator
● Ice Cream Social Coordinator
Special Committees
● 5th Grade Committee
● Room/Class Parent Liaison
● TK/Kindergarten Liaison
● D.O.G.S (Dads Of Great Students)
● Jr. Theatre Chair
● S.T.E.M Chair
● Garden Chair
● Jr. Achievement Coordinator
● STEAM and Movie Night Coordinator
● Family Reading Night Coordinator
● Stingray Store Coordinator
● Jogging Club Coordinator
● Safety Patrol Coordinator
If you are interested in being involved in the 2022-23 school year or have any questions about the PTA Board positions or committees, please reach out to me at erin@flowersbyerin.com or any PTA Board or Committee member. We are all happy to help and to share with you all the amazing things we can accomplish when we work together for the betterment of our school!
Tuesday, March 15th, 2022
Bay Park Elementary
It's your chance to raise money for our school while having a blast! Each classroom will go out as a team and run laps to see who is the fastest, has the most endurance and who can have the most fun!
After Jog-A-Thon, there will be a an opportunity drawing for awesome prizes! Every student will receive at least one raffle-ticket: You could win a free week of Summer Camp. $400 to Birds Surf Shed. Sweets and Treats, and so much more.
But wait!
For every $100 you raise, you'll get 5 more tickets!!
It's easy to get started. Each student already has a fundraising page on RaceRoster Use the parent's email (one BPE has on file) to log in and that's it. Share your link with family and friends so they can donate and sponsor you with a few simple clicks.
Not ready for the online option? You can still participate and help raise funds. Use the attached Jog-A-Thon Fundraising Envelope to collect donations that you can turn in on or before April 6th. Checks are to be made out to "Bay Park Elementary PTA".
We appreciate donations at any level and all donations are tax deductible. Tax receipts for donors are provided inside the attached envelope. Please photocopy as needed.
Why raise funds?
The Bay Park PTA does so much for our students. In addition to new and expanded programs, the P.T.A. is able to continue funding the following programs due to our school community s generosity and support: Bay Park Choir – Classroom supplies – Literacy program, books & online reading programs for classrooms and at home – Field trips for all grades – Assemblies – Junior Achievement – Safety Patrol – Community Events – School Librarian – Halloween Carnival – school improvements/beautification and much, much, more.
You have until April 4th to collect funds. All offline donations, including cash and checks must be received by April 6th to qualify for additional Raffle tickets.
Parents, want to help out? We need a few volunteers and are still accepting donations of raffle items. (Classes, Gift Cards, New Sporting Goods etc.)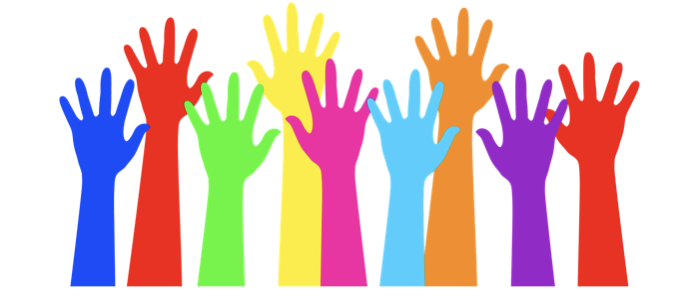 It is that time once again to solicit the Bay Park Elementary community for members willing to join the PTA Nominating Committee. This Nominating Committee will be gathering nominations for board positions open for the 2022-2023 school year.
Potential Committee Members Should be:
Willing to devote adequate time to the responsibilities involved.
Knowledgeable regarding the eligibility requirements and the qualifications necessary for the offices to be filled as well as the responsibility of each office.
Aware of the qualifications and abilities of potential nominees.
Able to give objective consideration to nominees.
Able to use sound judgment and skill in evaluating nominees.
Tactful, discreet with integrity.
Able to keep all deliberations confidential.
Responsibilities of Nominating Committee
Solicit, gather and review nominees for office in an orderly manner and within a specified time.

 

Hold open and frank discussions among members of the committee regarding nominations. All discussions are strictly confidential, and no information should leave the committee meeting, even after the officers have been elected.
Provide Bay Park Elementary with a PTA Board that is balanced in terms of new as well as experienced officers, represents the school attendance area, and reflects the diversity of the school population.
Evaluate each nominee independently and by the same criteria as all other nominees. The committee is obligated to seek out those eligible members who would best serve in a particular office.
Continue to serve on the Nominating Committee until the annual election meeting in March.
If you are interested in being part of the Nominating Committee or have further questions, please email lorenalopez5061@gmail.com
More information on PTA Nominating Committees can be found here.