Deadline: March 1, 2022
Stingray Tales is digital publication for all Bay Park Elementary students to express their creativity! We are looking for drawings, paintings, short stories, nonfiction essays, comics, sculpture, poetry, photography… any creative work that can be published in a magazine. There will be an opportunity to purchase print copies. Please see the attached flyer for submission guidelines. Contact Bridgett Ross (rosspsychology@gmail.com) if you have any questions.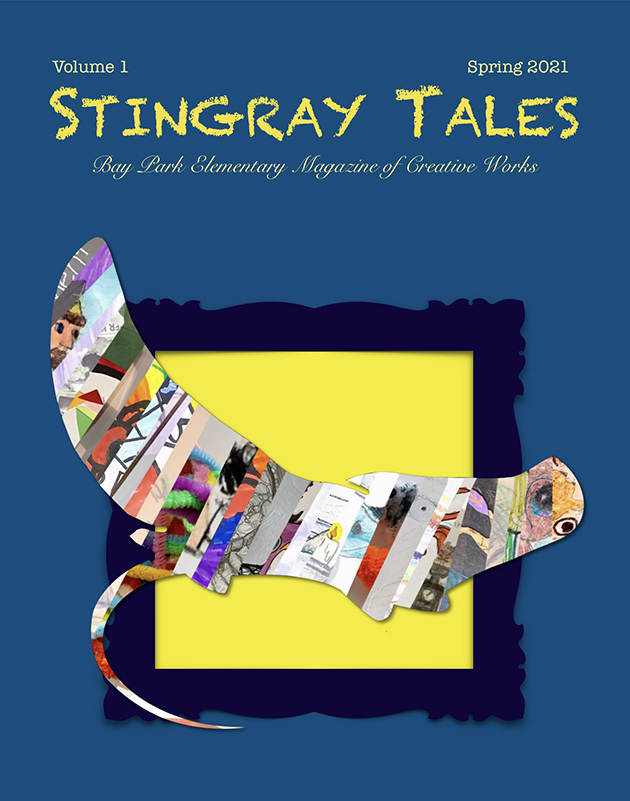 Due to Rain in the forecast on Tuesday the Holiday store will officially open on Wednesday the 15th, The 5th grade committee proudly presents the annual Holiday Store Pop-Up Shop. Please come and grab gifts for everyone on your holiday list! All items will be priced from $ .50 – $5.00.  December 15-16 before and after school, Dec.17th before school on the Blacktop near the library. Due to Covid protocols, please enter only at the Main office stairs and please wear a mask. Thank you!
Bay Park Elementary Book Fair Dates and Times
Monday 11/15 through Friday 11/19 Mornings: 8:30 a.m. to 9:15 a.m.
---
Monday 11/15 Afternoon: 3:15 p.m. to 4:00 p.m.
Tuesday 11/16 Afternoon: 12:45 p.m. to 1:30 p.m.
Wednesday 11/17 Afternoon: 12:45 p.m. to 1:30 p.m.
Thursday 11/18 Afternoon: 12:45 to 2:00 p.m. (Plus Ice Cream truck!)
Recycle Days are back! Bring your rinsed, plastic recyclable bottles to school EVERY FRIDAY morning. Bags for recycles will be located at Gates D, E, and F. Any additional questions please reach out to Jenn.
Don't forget to order your Stingray gear!