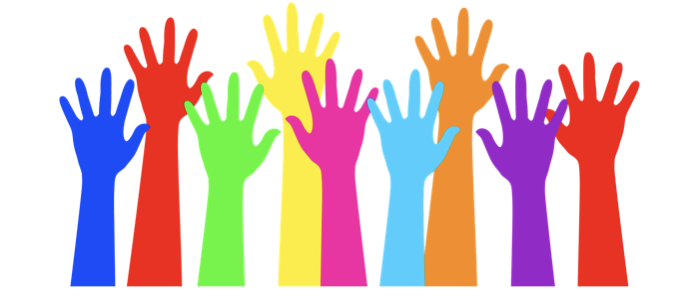 Let's get a fresh new start next year!!
After a very unusual COVID school year, we all want to get back to normal.
We need YOU to join the PTA and give our kids a new exciting year.
Here's the deal . . .  The PTA requires three key positions:

– President– Oversees and coordinates the work of the Executive Board
– Treasurer – This position helps to keep permanent books of account and records, prepare all authorizations for payment, manage the PTA budget, provide monthly financial reports for the PTA Board and Association, and fill out all required documents for the PTA council, state, insurance and taxes.
– Secretary– Takes minutes at board and association meetings and co-signs official documents with the President.
Without these positions in place, the PTA cannot operate!
No experience necessary!
New onboarding program for an easy transition!
Other positions available: Executive Vice President, Auditor, VP of Membership, VP of Hospitality, VP of Correspondence, VP of Programs, Events & Assemblies, Parliamentarian, Historian, Teacher Representative
If you are interested in being part of the PTA or have further questions, please email the Nomination Committee Chairs: Kristin Luck-Slay (klucke13@gmail.com) or Nina Green (sdsudreamer@aol.com).
To nominate yourself or someone for the position, fill out this Google Form:
SUBMIT BY MARCH 1st!
The PTA Association Election meeting is being held on 3/3/2021 at 6:00pm on Zoom. An open discussion about each interested person will be on the agenda with the entire Association voting and electing the Nominating Committee chair and members before the meeting adjourns.
The staff and I wish we could be together during this joyous time of year. We hope that this stack of holiday greetings finds you safe, healthy, and happy. Please click the button below to watch the holiday greetings.
With Warm Wishes,
Miss Barnes
Hello Unit Presidents and EVPs
San Diego Unified Council of PTAs is having a Townhall with superintendent Cindy Marten and San Diego Education Association president, Kisha Borden, on Monday, November 9 at 6:00pm. To guide our event, we need your input. We sent out a survey for families within the District to fill out. Please send this survey out to your families and communities. The more voices we have the better.
El Consejo Unificado de Padres y Maestros de San Diego estan llevando a cabo una encuesta sobre cómo van las cosas en el Distrito Unificado de San Diego este año escolar. La información recopilada se compartirá con los padres, el distrito escolar y ayudará a dar forma a una conversación en un próximo seminario web. El seminario web se realizará el 9 de noviembre y estará abierto a todos.
Esta encuesta está dirigida a todos los que participan activamente en la asistencia del aprendizaje en línea, incluso si el estudiante no reside en su casa o si no es el padre o tutor.
La encuesta está en vivo ahora y se cerrará el 30 de octubre. Tomará menos de 5 minutos y sus respuestas son completamente anónimas.
Save The Date!
2020 Virtual Jog A Thon is Dec 11-13.
Please be sure to look out for details in the next few weeks!
Click the button below to view the slide deck from the Zoom with Principal Leslie Barnes.  It contains all the need to know information about Phase 1 of schools reopening.