Attention!
THE BAY PARK ELEMENTARY VARIETY SHOW IS BACK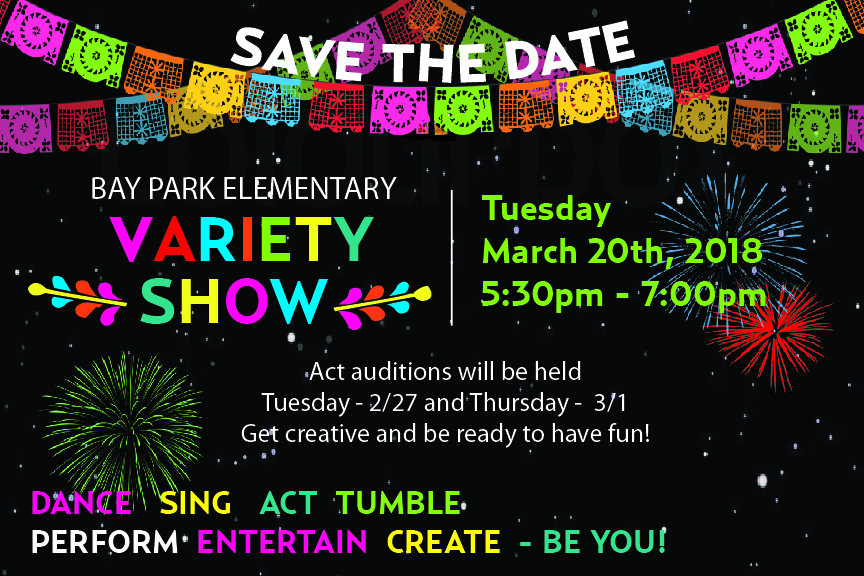 Students K-5 and BPE staff are invited to perform in the 2018 Variety show
Do you love music, movement, comedy or acting? Maybe you're sporty, funny or have amazing yo-yo tricks. Well, if that is true and you want to share your talents please join us for an evening of fun!
Save-the-Date
Tuesday, March 20th – 5:30 – 7:00pm
It's time to get creative and start planning your act. Acts will be approved through auditions happening:
Tuesday February 27th at 3:45 – 5 pm
Thursday March 1st – 3:45 – 5 pm
Visit the Variety Show page for more information and to sign up for auditions.
https://www.bayparkpta.org/variety-show/